Illusory Light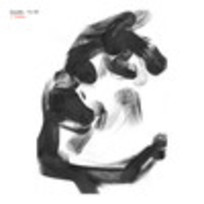 As Heard On:
Illusory Light Lyrics
I knew exactly, I knew exactly what this would feel like
I knew this day was coming, I knew it right from the start
I could see it in your eyes, but I just didn't care
I knew the days were numbered, but I fell anyway
I knew exactly, I knew exactly what you would be to me
A scar on the horizon, a perfect dim illusory light
And I held it in my hands to protect it from the wind
But the more I held on, I knew I'd lose it again
You blew in like a breeze and rolled out like a storm
I know you didn't think it'd do any harm
I knew exactly, I knew exactly what this would feel like
To hear the same voice that said 'hello' say 'goodbye'
****** Listen on
iTunes
******
You want a love that consumes you. You want passion and adventure, and even a little danger... I want you to get everything you're looking for. But for right now, I want you to forget that this happened. Can't have people knowing I'm in town yet. Goodnight, Elena.

Damon
Damon: You know what they are? Children. Like lighting a candle's going to make everything OK, or even saying a prayer. Or pretending Elena's not going to end up just like the rest of us murdering vampires. Stupid, delusional, exasperating little children. And I know what you're going to say: 'It makes them feel better, Damon.' So what? For how long? A minute, a day? What difference does it make? Because in the end, when you lose somebody, every candle, every prayer is not going to make up for the fact that the only thing you have left is hole in your life where that somebody that you cared about used to be. And a rock with a birthday carved into it that I'm pretty sure is wrong. So thanks, friend. Thanks for leaving me here to babysit. Because I should be long gone by now. I didn't get the girl, remember? I'm just stuck here fighting my brother and taking care of the kids. You owe me big.
Alaric: I miss you too, buddy.