Female Robbery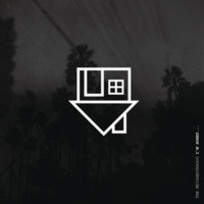 As Heard On:
Female Robbery Lyrics
I think I found help,
I think I found something,
I think I found something in my TV screen.
I think I found out, that I have nothing
That I have nothing in this place for me

I watched it all in my head,
Perfect sense,
They'll take me from my bed,
Leave everything that is worth a single cent and just take me instead.
That TV show that I saw as I fell asleep,
Had me on both knees,
Praying to whatever is in heaven,
Please send me felon,
And don't let the police know...

Anything,
Anything,
Don't tell them anything,
Anything,
Please.

I think I can tell,
I think I can tell them,
Tell them they were made for me.
I'm thinking they'll know,
Know it already,
I'm thinking they'll know just about everything.

I bet they planned it all out,
Like the shows,
Went everywhere I go.
Walked in the store right behind me,
Stood in line right beside me and followed me to my home.
I'm sure they figured it out,
Early on,
That I would never run,
That they could shoot but that's no fun,
'Cause then they're killing their stolen son

Anything,
Anything,
Don't tell them anything,
Anything,
Please.

We're gonna die, die, die...

I think I found love
****** Listen on
iTunes
******
You want a love that consumes you. You want passion and adventure, and even a little danger... I want you to get everything you're looking for. But for right now, I want you to forget that this happened. Can't have people knowing I'm in town yet. Goodnight, Elena.

Damon
Damon: You know what they are? Children. Like lighting a candle's going to make everything OK, or even saying a prayer. Or pretending Elena's not going to end up just like the rest of us murdering vampires. Stupid, delusional, exasperating little children. And I know what you're going to say: 'It makes them feel better, Damon.' So what? For how long? A minute, a day? What difference does it make? Because in the end, when you lose somebody, every candle, every prayer is not going to make up for the fact that the only thing you have left is hole in your life where that somebody that you cared about used to be. And a rock with a birthday carved into it that I'm pretty sure is wrong. So thanks, friend. Thanks for leaving me here to babysit. Because I should be long gone by now. I didn't get the girl, remember? I'm just stuck here fighting my brother and taking care of the kids. You owe me big.
Alaric: I miss you too, buddy.