The Search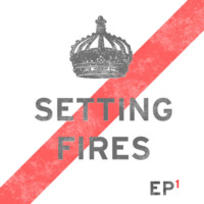 As Heard On:
Regret comes in all shapes and sizes. Some are small , like when we do a bad thing, for a good reason. Some are bigger, like when we let down a friend. Some of us escape the pains of regret by making the right choice. Some of us have little time for regret, because we're looking forward to the future. Sometimes we have to fight to come to terms with the past. And sometimes we bury our regret, by promising to change our ways. But our biggest regrets are not for the things we did... but the things we didn't do. The things we didn't say that could save someone we care about. Especially when we can see the dark storm that's headed their way.

Lucas
Peyton: Make a wish and place it in your heart. Anything you want. Everything you want.
Lucas: Do you have it? Good. Now believe it can come true. You never know where the next miracle is going to come from, the next smile. The next wish come true.
Peyton: But if you believe that it is right around the corner. And you open your heart and mind to the possibility of it. To the certainty of it.
Brooke: You just might get the thing you're wishing for.
Nathan: The world is full of magic. You just have to believe in it. So make your wish. Do you have it?
Haley: Good. Now believe in it. With all your heart.