Madly in Action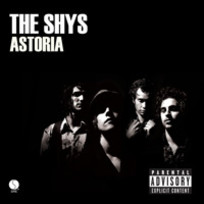 As Heard On:
Madly in Action Lyrics
I woke up this morning,
I think I need a kickstand.
The rhythm of the city
got a hold of me like quicksand.
Got no money in my wallet,
so I took it from my best friend.
About a million miles an hour,
when I crash into the weekend.
Hey (chorus)
call in the cavalry
Hey (chorus)
a taste of victory
[ From: http://www.metrolyrics.com/call-in-the-cavalry-lyrics-the-shys.html ]
I'm gonna humor you
with the act of conversation.
I've got my sunglasses on
from the sleep deprivation.
Should we drop you at home,
or are you waiting for the last dance?
You know you never got the call,
'cause I didn't want the romance.
call in the cavalry
I'll take some victory
call in the cavalry
A taste of victory
call in the cavalry
I'll take some victory
****** Listen on
iTunes
******
Sometimes the hardest things in life are the things most worth doing.

Castle
Castle: You're not alone in this. I'm here.
Beckett: I know.