To Sir, With Love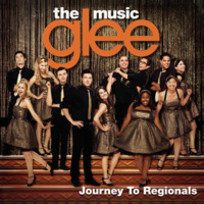 As Heard On:
To Sir, With Love Lyrics
Those schoolgirl days, of telling tales and biting nails are gone,
But in my mind,
I know they will still live on and on,
But how do you thank someone, who has taken you from crayons to perfume?
It isn't easy, but I'll try,

If you wanted the sky I would write across the sky in letters,
That would soar a thousand feet high,
To Sir, with Love

The time has come,
For closing books and long last looks must end,
And as I leave,
I know that I am leaving my best friend,
A friend who taught me right from wrong,
And weak from strong,
That's a lot to learn,
What, what can I give you in return?

If you wanted the moon I would try to make a start,
But I, would rather you let me give my heart,
To Sir, with Love
****** Listen on
iTunes
******
[to Kurt] You know, these Mounds bars are delicious, but you have to eat them. If you just hold them in your hand hoping that you might get to eat them one day, they're going to melt and you'll look like somebody just pooped in your hand. Don't let waiting for things to maybe work out with Blaine turn you into the guy who looks like somebody just pooped in their hand.

Brittany
Blaine: Where's the bed?
Brittany: I removed it because when I imagined you two having sex I imagined a U-haul mounting a moped.