We Share The Same Skies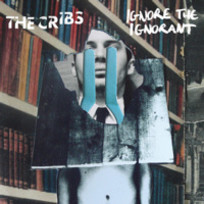 As Heard On:
We Share The Same Skies Lyrics
A strange union the other day
It's a dead Russian, the papers say
But it would be nice if they realised
That she thought 'he is mine'

This town has got you down and I know
I was helping you out
While your hope died under northern skies and it shows
I was helping you to realise
The reason why, it was no surprise
No way

The act will pass by no-one
And I'm said to say it's not different today
Be comforted by we share the same skies
And for once pay no mind

I have decided it's best that you know
I'm still thinking about
Old lies as north-west skies grow cold
No point in denying
Anxiety was my favorite feeling after jealousy
Yeah, I'll concede

That I could not be as nervous as I was
I could not, no way
****** Listen on
iTunes
******
You want a love that consumes you. You want passion and adventure, and even a little danger... I want you to get everything you're looking for. But for right now, I want you to forget that this happened. Can't have people knowing I'm in town yet. Goodnight, Elena.

Damon
Elena: Why don't you ever let anyone see the good in you?
Damon: When people see good they expect good. And I don't wanna live up to anyone's expectations.