Wednesdays 10:00 PM on FX
American Horror Story Jim's Notebook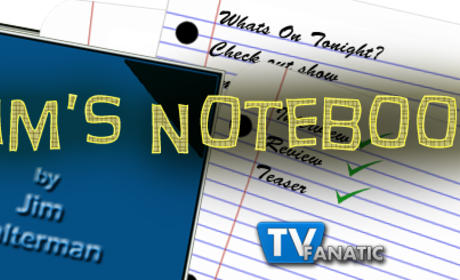 Jim's Notebook: Open to American Horror Story, Portlandia and More!
You want American Horror Story scoop? You've come to the right place!
Nein. Nein. No matinees. No. People don't come to see freaks in the heat of day, they come in the evening when the darkness moves in and speaks of mystery and the unknown. When logic loosens it's vice grip and the imagination comes out to play. Night allows the stars to shine and we come alive. No. Daytime is for kiddie shows, clouds and cupie dolls. If that's what you're used to, but you're in a real freak show now. MY freak show!

Else
Billie: Her husband murdered her with an ice pick.
Constance: It's hard to keep good help.