Bones Giveaways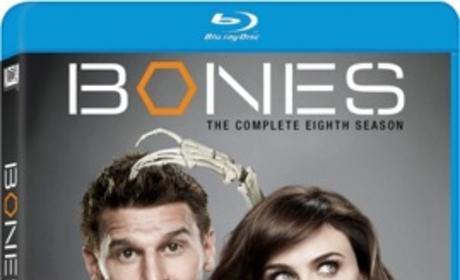 Bones Giveaway: Win Season 8 on Blu-ray!
We are giving away a copy of Bones Season 8 on Blu-ray. Enter to win now!
Brennan: What should I say to him?
Booth: Oh, I don't know. Luckily you two speak the same freakazoid language.
Booth: I thought you'd want some weird tribal wedding where I'd have to pay for you in giraffes.
Brennan: No, no one offers giraffes. The archaic Catholic wedding ritual is important to you, and even as an Atheist, I can see the beauty in it. Plus, I speak Latin.