The Fosters Episode Guide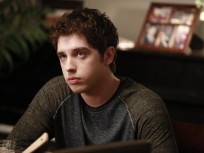 Mike confesses to Stef why he was at the halfway house on the night Ana vanished and Lena has a medical issue with her pregnancy on The Fosters.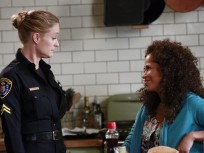 Brandon and his band seek inspiration while Callie worries about Jude on The Fosters.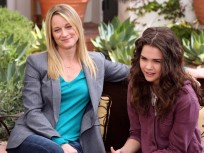 Callie decides to remove the obstacles in the way of her adoption while Mariana is upset to find out why she made dance team on The Fosters.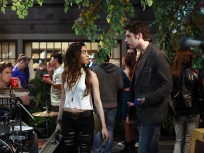 Stef struggles to unwind while on vacation before the baby arrives while the kids through a party that quickly gets out of conrol on The Fosters.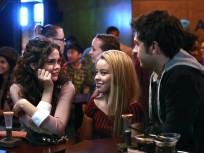 Stef and Lena are at odds when Brandon considers have surgery on his hand while a stranger is interested in Callie on The Fosters.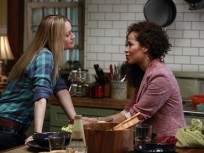 In the second season premiere, Callie's future is in question when the truth about her father comes to light.
On The Fosters season 1 finale devastating news is revealed and Jude and Callie await the adoption but Jude makes another poor decision.
Everyone prepares for their second winter's ball on The Fosters.
Callie worries about how a meeting with her father will affect Jude while Jesus struggles without his ADHD medication on The Fosters.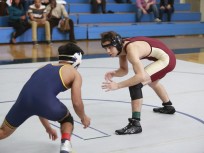 Jesus gets distracted while wrestling by a hard decision he must make, meanwhile Callie wants to help Brandon, but realizes that doing so means hurting a someone else on The Fosters.