Scott Porter
Yesterday, I spoke with Jaime King about what fans can expect from Hart of Dixie Season 2. Now, it's time to hear from Scott Porter, as this beloved actor ...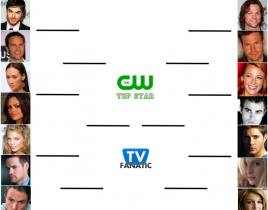 Welcome to the 1st annual Tournament of TV Fanatic! It's time for you, TV Fanatics, to choose your favorite TV star! We'll be conducting surveys among fan ...
Scott Porter called in a little bit late to our interview yesterday, but he had a very good excuse: the former Friday Night Lights star had been out celebr...