Watch Archer Online Free
Try Amazon Prime for FREE and watch this title!
Archer Season 2 Episode 11: "Jeu Monegasque" Videos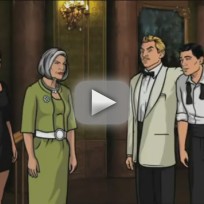 Added:
Displaying 1 video
Around the Web
Want more Archer?
Sign up for our daily newsletter and receive the latest tv news delivered to your inbox for free!
Lana: You turned archer loose with four million dollars in a casino?
Archer: Oh, don't worry. He may be vain, selfish liar and quite possibly alcoholic man whore, but gambling is one vice Sterling doesn't have.
Malory: Guess he's too busy doing all those other awesome stuff. Thanks, mother.
Malory: I am not sharing a room with you.
Gillette: No, I'm sharing it with you and it's the last room in the hotel. Mo view but it's got two queens.
Malory: Where's the other one, greasing up in the bathroom?