Curb Your Enthusiasm Videos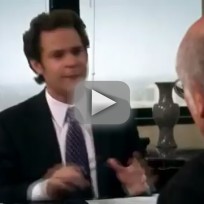 Added:
Displaying 1 video
Around the Web
Want more Curb Your Enthusiasm?
Sign up for our daily newsletter and receive the latest tv news delivered to your inbox for free!
Cheryl: Why am I always the one who initiates sex?
Larry: I'm available for sex all the time, basically, so anytime you want to have it, you can have it.
Cheryl: Wow.
Larry: But anytime I want to have it, I can't--just assume that I want it all the time, so whenever you want it, just tap me on the shoulder
Larry: Who do you think has more freedom: the married man in America or the single man in Communist China?