Watch Glee Online Free
Try Amazon Prime for FREE and watch this title!
Glee Season 5 Episode 5: "The End of Twerking" Videos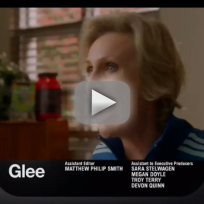 Added:
Displaying 1 video
Around the Web
Want more Glee?
Sign up for our daily newsletter and receive the latest tv news delivered to your inbox for free!
Rachel: Okay, you know what, Kurt? You've become boring. You go to class, and then you come home, and you eat all this food and watch your stories, and you Skype with Blaine, and it's not even sexy Skyping. I know this because you just go to sleep. Same thing every day.
Kurt: I change up my afternoon smoothie occasionally.
I've kind of been going through hell the past month and I just needed something to snap out of it.

Rachel