Two weeks after reigning American Idol champion Taylor Hicks publicly talked about his first crush as a young boy, the girl from his past has contacted People magazine.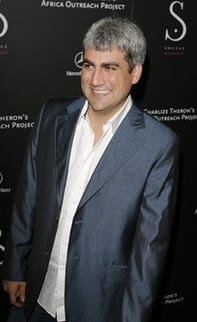 In a recent interview with
People
, the 29-year old Hicks said he never forgot his
first crush
.
"I was in the second grade, she was in the sixth," said Hicks, who added that he's always liked older women ever since.
After reading the article, 32-year old Christy Lee Worsham, now married, called People. She was surprised she made such an impact on Hicks.
"He was such a fun kid," Worsham said. "I'm married. But I'd like to reconnect. He was like a brother to me."
Hicks was ranked "hottest bachelor" by People earlier this month, and told the publication that he is on the lookout for another love interest -- a mystery blond woman he briefly exchanged glances with on an airline flight.
A spokeswoman for People, who set up an e-mail and mailing address to help track down Taylor's mystery woman, said there had been no luck in finding her as of Thursday. Oh well. We think he'll be alright. If he gets lonely, he could always holler at Katharine McPhee...
Matt Richenthal is the Editor in Chief of TV Fanatic. Follow him on Twitter and on Google+.