The first time columnist Malcolm Mayhew saw Kelly Clarkson -- whose U.S. tour rolls through Dallas tonight -- was probably the first time most of us did. On American Idol.
The new show was becoming a surprise sensation (hard to imagine that now), with the competition nearing the finals and tearing the country in half like a virtual, musical Civil War. Mayhew, a writer for the Fort Worth Star-Telegram, saw little special about the program or Clarkson, figuring she was just a young girl (left) out to win a TV show.
The next time the reporter saw Clarkson, she was a star with a hit debut record, Thankful. Still, his impression was that after her 15 minutes of fame, she'd fade from the limelight.
Then, the next time he saw Kelly, the paper's music writer gave her follow-up album, Breakaway, a mediocre B-minus review.
But he's finally come around.
There's no denying Kelly's star status now, as Breakaway still floats in and out of the top 50 on Billboard's albums chart, 85 weeks after its release. It has become an equivalent of Alanis Morissette's Jagged Little Pill, even Nirvana's Nevermind in terms of chart-topping staying power. Like all three of those records, it has struck a chord with kids and adults, local fans and people all around the country, even people across the world and of all ages.
The reason? Breakaway speaks our language.
It mirrors our emotions. It knows how we feel, whether it's the relief we feel after we end a disastrous relationship, the devastation of loss, the optimism of rebuilding a broken life, the freedom of getting in your car and just driving away... everything.
It's more than just another album. Kelly Clarkson has created a landmark, a stamp that marks a certain point in our lives. When you listen to
Breakaway
further on down the road, you will probably think back to what was going on in your life at the time, in the same way baby boomers remember what they were doing the first time Bruce Springsteen sang "Thunder Road."
You'll think of who you were dating, who you were married to, who you had a crush on. It'll remind you of your kids, your parents, your friends, what you wanted to do back then. When you hear "Since U Been Gone," you won't hesitate to belt out the chorus. At the time, it meant something to you. "Because of You" will make your eyes tear up, while the title track will rekindle the sense of liberation you felt when you made a defining change in your life.
Breakaway, as a whole, is the original soundtrack to 2005 and 2006. Years in which you were convinced your parents didn't understand you. Years when your kids tuned you out. When you quit your job to pursue a dream. When your friend or someone in your family died.
Breakaway is may not be musically masterful, but it is what so many albums aren't -- pivotal and timeless. It's the kind of record that every singer aspires to make, in that it has succeeded commercially (5 million copies and counting), critically (a pair of Grammys for Kelly) and that hard-to-find niche in popular music where fans and critics agree.
It's the CD you won't sell when you're hard up for money.
This is what Kelly Clarkson has accomplished, probably not even on purpose. The Burleson, Texas, native did not mean to become this significant, and still doesn't fully grasp the extent of her popularity and iconic status. She probably never will. It's too big, too encompassing, for someone to get their arms around. Especially someone as genuine as Kelly.
If you think about it, it's perfect. Kelly being Kelly is the reason that Breakaway leaves such an impression. The second you start analyzing your own popularity, you start to think about expectations. That's when, in the name of satisfying others, you start forgetting what's important to you, and you can bet that Kelly Clarkson is not about to let that happen.
No matter what happens from here on out, Kelly Clarkson will always have Breakaway and the accolades that came along with it. She'll have "Breakaway," "Since U Been Gone," "Behind These Hazel Eyes," "Because of You," "Gone", "Addicted," "Where is Your Heart," "Walk Away," "You Found Me," "I Hate Myself for Losing You" and "Hear Me," 11 songs that epitomize this particular moment in time.
Not just for her, but for all of us. Thanks, Kelly.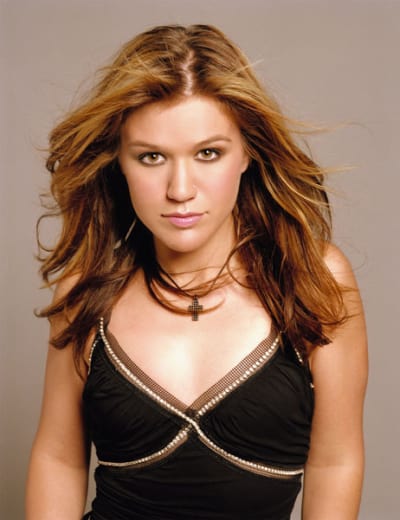 Matt Richenthal is the Editor in Chief of TV Fanatic. Follow him on Twitter and on Google+.