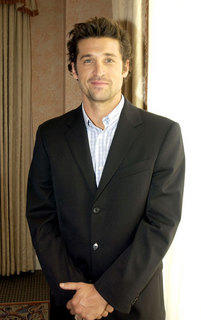 is not simply hot in Hollywood, he's leaving quite the impression half a world away.
The man we have come to know as Derek "Dr. McDreamy" Shepherd in Grey's Anatomy is also a hit in Australia, where the country's best-selling newspaper, The Herald Sun, recently ran an interview with him.
It's staggering to think that, prior to landing the role of Dr. Shepherd, Dempsey's career appeared to have gone flat. He'd performed in a string of flops, including Crime & Punishment, There's No Fish Food in Heaven and Denial.
The actor, who felt like he was wallowing in mediocrity, says he kept telling himself: "I'm ugly, I'm no good, I'm a has-been."
Interestingly, as some fans may know, he auditioned for, but missed out on, the role on Fox' House M.D. Salvation for Dempsey came when he met Grey's Anatomy creator Shonda Rhimes, who offered him the chance to play the male lead in a drama that would focus on the intricate and often dysfunctional lives of a bunch of surgeons.
Dempsey's imagination was captured by Rhimes' promise that Grey's would dispense with the typical racial and gender stereotypes evident in many shows. After filming the pilot, however, the Grey's cast was left to wonder if the potential of the show would be realized.
"It's success is definitely a surprise to me and I'm extremely thankful because where we were going last year, we were wondering if we would survive or be unemployed," Dempsey said. "Now we are fighting over what tux to wear to awards ceremonies."
"All of us have fallen into a wonderful thing here. The characters are people that audiences can identify with. There are a lot of elements that make this show work," he added.
Dempsey's not one to toot his own horn, so you won't hear him taking credit for the series' success. But he concedes that there's clearly something about the indecisive, cheated-on Shepherd that women find alluring.
"Derek is a neurosurgeon. He's McDreamy. I don't think he's a real kind of guy, but that's okay," Dempsey says.
Kate Walsh, who plays Shepherd's unfaithful wife Addison in the medical drama, offers her view.
"He's playing a fantasy of what I think all women want," Walsh says. "He's a doctor and he listens. He can heal you and he's got piercing blue eyes and good hair."
But the success is taking its toll. During the interview Dempsey struggles with the effects of sleep-deprivation -- not surprising given he and his castmates spend up to 16 hours a day on the Los Angeles set. But the long hours, Dempsey is quick to point out, sure beat unemployment.
"I'm just happy to have a job to go to. It is a lot of work, but the benefits have been wonderful. I love being in a big ensemble because it breaks up the working day. We have a lot of fun together," he said.
Learning scripts dense with medical terminology is perhaps the greatest challenge Dempsey has faced in his acting career. He is dyslexic, a condition that he was diagnosed with at age 12.
"I think it's a struggle that made me who I am today. It's when I get the most insecure. It's very hard for me to read it off the page," Dempsey said.
Dempsey, 40, was born in Buckfield, Maine, and as a teen was a champion juggler with a desire to make a career as a clown. In the '80s, he found fame in movies including Can't Buy Me Love and Loverboy.
After divorcing his first wife (Rocky Parker, also his manager) in 1994, he met his future wife, Jillian Fink. They married in 1999 and have a four-year-old daughter, Tallulah. Happily married he may be, but Dempsey has discovered his McRole has sparked rumors that not all is well on the domestic front.
There was a report that Fink was becoming jealous of her husband spending so much time with his co-star, Ellen Pompeo. Dempsey shrugged that off, and stays ambivalent about people focusing on his private life.
"It goes hand in hand with the job, so you've got to take all this with a grain of salt," Dempsey said. "I think the biggest thing is when it interferes with my wife and daughter. That's when I'm upset.
But, he adds again, it beats being invisible.
"When they stop writing about you, that's when you need to worry," he jokes. "I don't care at this point. I'm just happy to have a job quite honestly. I'm happier now than when I was in my 20s. I just feel settled, I think, because I have a great wife who is incredibly supportive and a loving daughter who is just an angel."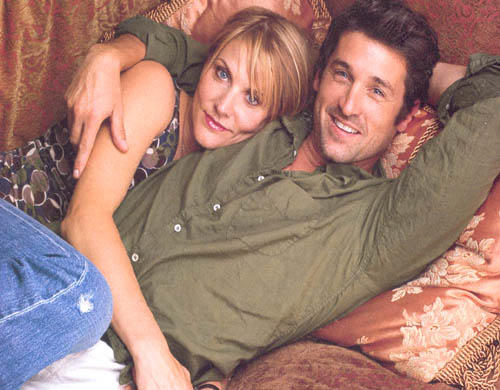 Steve Marsi is the Managing Editor of TV Fanatic. Follow him on Google+ or email him here.