Everyone is fascinated with American Idol these days, even those who admit they aren't even big fans necessarily, but can't stop watching. Take Justin Timberlake for example. The wildly successful former member of NSync and current solo artist looks and sings like someone we'd here on the show -- only he's not impressed with some of the candidates, including winner Taylor Hicks.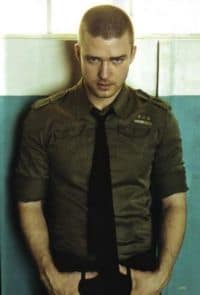 "I have a strange relationship with American Idol. I despise it, and yet I'm completely fascinated. The guy who won -- he looks so normal, and he's so sweet, and he's so earnest, but he can't carry a tune," he said.
Still, Timberlake realizes the pressure of being anonymous one day, and placed on a pedestal the next.
"Do you realize how much pressure it is to put on somebody all of a sudden? If he has any skeletons whatsoever... It's too much pressure," Timberlake said, no doubt with former bandmate Lance Bass, who recently came out of the closet, in mind. "But that's what we do in America. The American dream is still to be young, rich, and famous."
Interesting point. We're not sure if Justin watches the show too closely, because Taylor sure can sing -- at least a well-known record label and the better part of 60 million-plus voters seem to think so! He sure makes us proud!
Matt Richenthal is the Editor in Chief of TV Fanatic. Follow him on Twitter and on Google+.