American Idol Worship Exclusive: Review of Carrie Underwood Concert in Clark County, Washington

Matt Richenthal at . Comments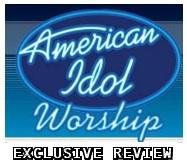 Free is a very good word!
I was abroad when tickets for Carrie Underwood at the Clark County Amphitheater in Ridgefield, Wash., went on sale in mid-July, and missed out on great, up-close and personal seats.
But I procrastinated on a ticket purchase due to post-vacation catch-up, and by the time that the concert was just a week away, I still had nobody to go with, so I decided to peruse Ticketmaster and see what was left.
A decent ticket was $91, and that was a bit rich for what I knew to be a one hour set. I had no interest in any of the other acts, so it wasn't worth it to me to spend that much. Then, my local venue sent me an e-alert offering free lawn seats.
Since I hadn't come up with anything decent on Ticketmaster, I decided to go for the gratis lawn seats, and hopefully meet somebody wanting to unload better ones at the venue.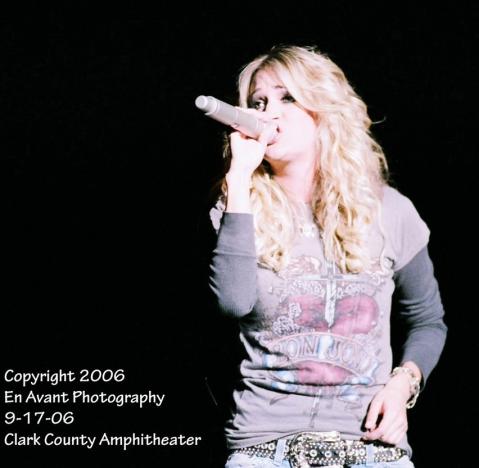 Imagine my surprise when I was told that the venue offered free upgrades to those that came when it opened. This was sounding better all the time! I hauled up the freeway for 45 minutes, and was offered a center section ticket in Row T!
In line, I met up with a fellow Clay Aiken fan, and we promised to meet up when I returned for Carrie's evening show. Later that afternoon, she called to tell me that she and her husband had just WON fifth row seats from a local country station, and would I want to join them so I could photograph?
Well, I didn't have to be asked twice, so from originally sitting on the lawn, I ended up just 15 feet from the stage! Unfortunately, the Security Guard right in front was none too pleased with my long telephoto lens, so I was forced to shoot with a 50mm lens.
She came right in front of me several times, so before the hammer fell, I was able to pop off 4-5 close-up
Carrie Underwood pictures
. Then I grieved for lost opportunities the rest of the show. However, this venue was user-friendly as it allowed people to walk up the aisle to the front, take
ONE
shot, and then walk back to their seats.
It was fun to see the parade of the young and more mature fans come up for their chance to get a great shot of the singing sensation!
Carrie's touring schedule has been totally manic this late spring and summer-one day she is on the east coast, the next day the west coast. How she has been able to withstand the rigors of constant touring and travel is a testament to her hardiness!
Although she frequently drank water, her voice was outstanding and near recording studio perfection. Carrie's one-hour set began with the catchy "We're Young and Beautiful," and had the crowd on their feet.
She then launched into several of the outstanding cuts from her debut CD "Some Hearts," and interspersed them with a few gems like "Sweet Child of Mine" from Guns 'N Roses, along with another Dolly Parton tune.
Before launching into "Before He Cheats," she was quick to point out that all the damage done to the vehicle in her music video WAS done by a stand-in double as she is not violent like that! The back-up female vocalist blended beautifully with Carrie's voice, and a fiddle player added a nice touch along with several guitarists and a drummer.
Mid-way through the set, four of them pulled up stools and sang a nice set of some of the mellower songs with Underwood also playing guitar.
Carrie's stage presence has improved greatly since I saw her last year, and she seems much more comfortable with her superstardom and popularity. She looks more and more like a Hollywood starlet who walks the red carpet in a couture gown to an awards show one day, and then dons jeans and boots for a concert the next.
While acknowledging all the young girls waving at her, she told the crowd to just follow their dreams because sometimes they DO come true...
In fact, her choice of "I Ain't In Checotah Anymore" for the encore was a fitting final flourish to the story of her incredible rise to the top rungs of the country music world in just over a year.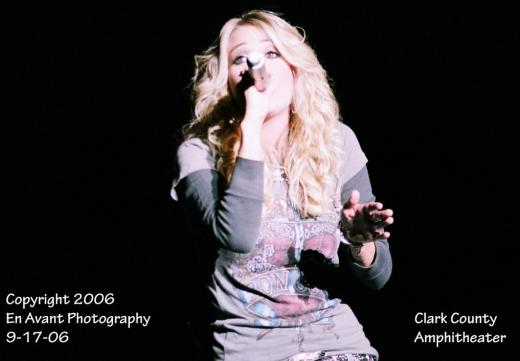 Matt Richenthal is the Editor in Chief of TV Fanatic. Follow him on Twitter and on Google+.