The new issue of Entertainment Weekly features brief rundowns of the seven Idol-affiliated album releases this fall (not counting Mario Vazquez, the Idol dropout)! The column takes its best guesses at the albums' prospects. Here's the essence of what they said about each: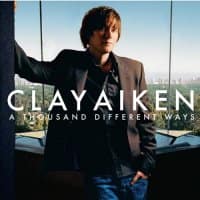 Clay Aiken: "It appears those Claymates follow their leader no matter where his hair takes them."
[Translation: It's going to me a smash!]
Ruben Studdard: "The disc is still pretty standard R&B ... we're not counting out Celebrity Fit Club just yet."
[Translation: Not so sure about its potential success.]
Kellie Pickler: "Simple but sweet."
[Translation: They haven't heard any of it yet, are somewhat skeptical of Kellie's talent, but find her charming, and have no real idea how it will play in the country market.]
Fantasia Barrino: "Sounds promising, but plese, no more Lifetime flicks."
[Translation rendered unnecessary.]
Taylor Hicks: "'There's gonna be horns. I like to say brass with ass,'" Hicks is quoted as saying.
[Translation: Since it hasn't been recorded yet, they're a bit concerned, but who's really going to count out the Soul Patrol?]
Katharine McPhee: Quoting KIIS-FM/Los Angeles program director John Ivey: "'Katharine is a complete wild card.'"
[Translation: Diana DeGarmo redux? Let's hope not!]
Chris Daughtry: Quoting Ivey again: "'You can't come of American Idol and be this rock God.'"
[Translation: Chris may have a tough time getting airplay from credibility-obsessed rock radio stations that think anyone associated with Idol is a gimmick.]
Matt Richenthal is the Editor in Chief of TV Fanatic. Follow him on Twitter and on Google+.