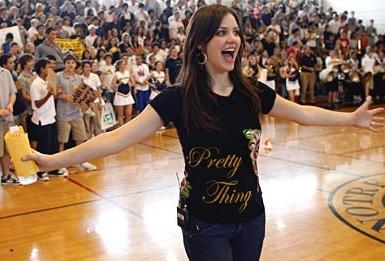 She's young, she's beautiful and she captured tens of millions of hearts as the runner-up on
American Idol
this spring. Indeed, there are many reasons why
Katharine McPhee
could be considered one of
Us Weekly
's "
Fresh 15
."
She was recently profiled by the magazine and we're here to share some snippets from this adorable singer.
On her rise to fame:
"[A year ago] I didn't know how I was going to be able to pay for school or whatever. It's so incredible. Even if this whole thing doesn't work out, singing, at least I know I'll be comfortable for the rest of my life."
On her new album:
"I'm not even talking about that... I'd love to tell. I'm going for contemporary, for Top 40 stuff. That means a lot of things. A lot of people are expecting me to put out a Celine Dion-type album. I'd like to have aspects of that, but those albums don't sell very well."

On her first big purchase:
"I bought a car! I only got to drive it for one day. I bought a BMW 525 in gunmetal silver. It's something I'm very excited about and bought myself!"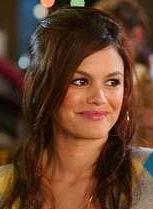 On her famous high school pal:
"Rachel Bilson was a senior when I was a freshman. We were friends, but we didn't get to hang out. I was only 14 when she was probably 18. I was in the spring musical with her, [but] I was the only freshman in the musical. I sat next to her every night putting on my makeup. She would let me borrow her makeup, and [that] always made me feel so special. She was so sweet to me."
On her favorite American Idol contestant:
"I just watched Carrie Underwood's new single, 'Before He Cheats,' and she looks so good! She's coming into her own. She looks sexy! I'm really proud of her. I was a fan of her before, but she's really hot and sexy right now. She's topping the charts!"
Matt Richenthal is the Editor in Chief of TV Fanatic. Follow him on Twitter and on Google+.