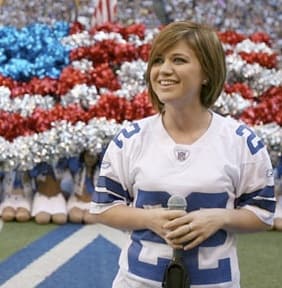 Football on Thanksgiving.
It's as traditional as a turkey in the oven.
This year, however, viewers that turned in to the Dallas Cowboys/Tampa Bay Buccaneers game were treated to a surprise far more welcome than any Terrell Owens outburst: a double dose of American Idol beauty and talent.
First, Dallas-area native Kelly Clarkson (decked out in an Emmitt Smith jersey) sang the national anthem. She did a wonderful job.
Then, the halftime ceremony featured yet another winner from the FOX reality smash: Carrie Underwood, a native of nearby Oklahoma.
Dallas may have won big, 38-10, but fans of these singers also walked away as winners. We hope positive news like this takes away from the tired Clay Aiken/Kelly Ripa feud.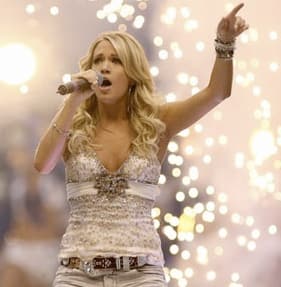 Matt Richenthal is the Editor in Chief of TV Fanatic. Follow him on Twitter and on Google+.