Admittedly, handicapping the Golden Globes - which will be handed out Monday, January 15 - is a little like predicting the path of a tornado, but Michael Ausiello of TV Guide feels he is up to the task. Here are the aficionado's picks for who will win the TV categories - and who should win, and who was snubbed. Many include our favorite show and its cast.
Hopefully, two of his predictions will turn out to be correct - and at this same time, Ellen and Patrick can prove this pundit wrong!
Best Drama Series
24
Big Love
Grey's Anatomy
Heroes
Lost
Should Win: Grey's Anatomy. Technically, Battlestar Galactica should win, but since it wasn't even nominated, Grey's Anatomy gets the nod, if for no other reason than sheer consistency. Of the five nominees, it's the only one that makes me cry every week. And I don't cry easily.
Will Win: Grey's Anatomy. The Hollywood Foreign Press Association prides itself on being Emmy's hip cousin, yet it failed to honor TV's hottest show last year. It wouldn't dare make that mistake again â€" especially not with my reputation on the line.
Dissed: Battlestar, Friday Night Lights, The Sopranos, The Shield and Deadwood.
Best Actor in a Drama
Patrick Dempsey (Grey's Anatomy)
Michael C. Hall (Dexter)
Hugh Laurie (House)
Bill Paxton (Big Love)
Kiefer Sutherland (24)
Should Win: I'm going with Hall even though I have yet to see a single episode of Dexter. The buzz is just too deafening to ignore.
Will Win: I'm going with Hall even though the HFPA probably hasn't seen a single episode of Dexter, either. Again with the buzz.
Dissed: Matthew Fox, Kyle Chandler, Michael Chiklis, Ian McShane and Denis Leary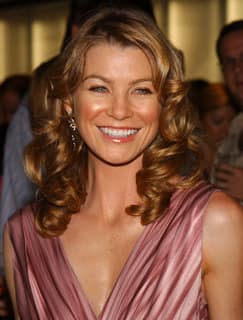 Best Actress in a Drama
Patricia Arquette (Medium)
Edie Falco (The Sopranos)
Evangeline Lilly (Lost)
Ellen Pompeo (Grey's Anatomy)
Kyra Sedgwick (The Closer)
Should Win: Falco. Ellen Pompeo may have the cool factor going for her, but Falco's got the goods. Her spellbinding work during Tony's near-death experience was the stuff of legend.
Will Win: Falco. If the HFPA wants us to believe they actually watch TV, they have to pick Falco.
Dissed: Mary McDonnell, Sally Field and Molly Parker
Best Comedy
Desperate Housewives
Entourage
The Office
Ugly Betty
Weeds
Should Win: Ugly Betty. Yes, America Ferrera is the best thing since sliced bread, but Ugly Betty has more going for it than its leading lady. It has heart, humor and some of the most inventive directing on TV.
Will Win: I'm leaning toward The Office. And on the off chance that Housewives pulls off yet another upset, the awkward silence following the announcement will feel like an homage to The Office anyway.
Dissed: Scrubs, Everybody Hates Chris
Best Actress in a Comedy
Marcia Cross (Desperate Housewives)
Felicity Huffman (Desperate Housewives)
America Ferrera (Ugly Betty)
Julia Louis-Dreyfus (The New Adventures of Old Christine)
Mary-Louise Parker (Weeds)
Should Win: Ferrera. It's one of the most perfect marriages between actress and character in TV history. Watching Ferrera inhabit Betty is like watching me sell my soul for scoop. Some things are just meant to be.
Will Win: Ferrera. If the Golden Globe Awards are predictable in any one area, it's in recognizing breakout actresses (see previous winners Jennifer Garner and Keri Russell). There's never been a more deserving freshman sensation than Ferrera.
Dissed: Tichina Arnold
Best Actor in a Comedy
Alec Baldwin (30 Rock)
Zach Braff (Scrubs)
Steve Carell (The Office)
Jason Lee (My Name Is Earl)
Tony Shalhoub (Monk)
Should Win: Braff is long overdue, but I'll also be happy with anyone but that Monk dude. I mean, enough already.
Will Win: They'll go with Baldwin for his scene-stealing baboonery on 30 Rock.
Dissed: No one
Best Miniseries or Movie
Bleak House
Broken Trail
Elizabeth I
Mrs. Harris
Prime Suspect: The Final Act
Should Win: That Elizabeth I movie was supposed to be really good, so let's go with that.
Will Win: See "Should Win" above.
Dissed: No one
Best Actress in a Miniseries or Movie
Gillian Anderson (Bleak House)
Annette Bening (Mrs. Harris)
Helen Mirren (Elizabeth I)
Helen Mirren (Prime Suspect: The Final Act)
Sophie Okonedo (Tsunami: The Aftermath)
Should Win: Anderson, if for no other reason than we shared a bed together at press tour last January.
Will Win: Mirren for her Prime Suspect swan song.
Dissed: No one
Best Actor in a Miniseries or Movie
Andre Braugher (Thief)
Robert Duvall (Broken Trail)
Michael Ealy (Sleeper Cell: American Terror)
Chiwetel Ejiofor (Tsunami: The Aftermath)
Ben Kingsley (Mrs. Harris)
Bill Nighy (Gideon's Daughter)
Matthew Perry (The Ron Clark Story)
Should Win: Braugher's awesomeness knows no bounds.
Will Win: Braugher, because I'm pretty sure he wins every award he's up for.
Dissed: No one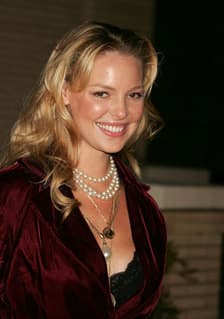 Best Supporting Actress in a Miniseries, Movie or Series
Emily Blunt (Gideon's Daughter)
Toni Collette (Tsunami: The Aftermath)
Katherine Heigl (Grey's Anatomy)
Sarah Paulson (Studio 60)
Elizabeth Perkins (Weeds)
Should Win: Much more than just a pretty face with blonde hair, Katherine Heigl earned her thespian stripes during that whole Denny Duquette crisis. No single win would bring me more joy.
Will Win: Katherine Heigl. Because isn't it the HFPA's mission to bring me joy?
Dissed: Sandra Oh, Chandra Wilson, Kate Walsh, Kelly Bishop, Sarah Chalke, Judy Reyes, Jaime Pressly, CCH Pounder, Jean Smart, Paula Malcomson, Robin Weigert and Connie Britton

Best Supporting Actor in a Miniseries, Movie or Series
Thomas Hayden Church (Broken Trail)
Jeremy Irons (Elizabeth I)
Justin Kirk (Weeds)
Masi Oka (Heroes)
Jeremy Piven (Entourage)
Should Win: As much as I love me some Masi, Piven makes me laugh so hard, my insides hurt.
Will Win: I've seen the future, so trust me when I say Oka's got this one sewn up. (And wait until you hear his acceptance speech. It's a riot.)
Dissed: Donald Faison, Forest Whitaker, T.R. Knight, Omar Epps, John Krasinski and John C. McGinle
Steve Marsi is the Managing Editor of TV Fanatic. Follow him on Google+ or email him here.