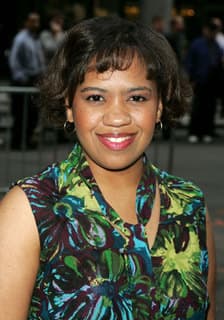 If you've think you've seen the best Grey's Anatomy has to offer, well, you have no idea what they have planned in upcoming episodes, writes TV sleuth Kristin Veitch of
Yahoo.com
.
Truth be told, no one has any idea what's happening unless they're part of the inner circle. You see, what is coming up - when the show returns next Thursday with "Six Days" and heads into sweeps is apparently so intense that the Grey's Anatomy cast and crew are guarding the secrets as if their very lives depend on it.
Nevertheless, upon visiting the set yesterday, Veitch can tell you that not only was the press politely quarantined to a back corner of the set, worlds away from where the cast was shooting, but the actors' sound bites have been reduced to:
"There will be something new." - Chandra Wilson
"Something is coming up." - James Pickens, Jr.
And here's the thing. We love them for it. Because we just so happen to know a few deets on what the writers have planned for upcoming episodes when Grey's Anatomy returns and can tell you that you the upcoming twists and turns are not something for which you want Grey's Anatomy spoilers.
It's that good. And shocking.
Lest you think we're joking, I will share with you a few teases at the end of this article, for you who keep writing that you'll die if you don't get some info to tide you over to the new episodes.
But first, a few words about Chandra Wilson. Proving how contrary to her "nazi" character she is, Chandra spent half of the interview thanking the writer profusely for those words. Who does she think she is? Some kind of non-celebrity? It's truly odd â€" and refreshing â€" for an actress on the hottest show on television.
As for her
Screen Actors Guild
nomination, Wilson said:
"I am floating today. This means so much to me, you have no idea. You know, you pay your SAG dues for all those years, and then I guess they finally have to pay you back!"
When asked about what's coming up on the show, Chandra gave that ridiculous tease about the "new," then added, in a brow-raised whisper, as if she were actually giving something away, that there would be "two parts" to the big story arc they're working on.
Stop the presses!
James Pickens, Jr., was equally gracious about the cast's SAG nomination for Drama Ensemble, but really lit up when talking about Chandra.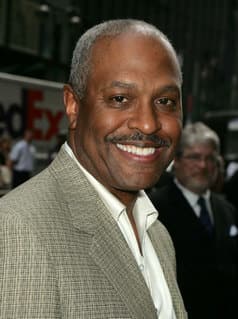 "It's perfect that she got it. I love her. There are few people as talented and amazingly kind as she on this planet. I mean that," he said.
When asked whether he might be leaving the show if the Chief really were to retire, Pickens was certainly hopeful that it's not the case.
"Oh, I hope not! But you never know. All I know is that there's some really good stuff coming up for the Chief that will be quite intriguing."
And that's all. But for you chomping at the bit for some Grey's Anatomy gossip, here are the teases wecan give you about what's ahead:
Someone will get engaged.
Someone will get ... more than that.
Someone will die.
Someone we thought was dead will return.
Two people whose names both start with the letter "A" - Addisex! - will get even hotter.
And Grey's Anatomy will do the one thing that you'd think it never, ever, ever, ever could. Yes, that! Grey's Anatomy returns this Thursday on ABC. Are you counting the minutes or what?
Steve Marsi is the Managing Editor of TV Fanatic. Follow him on Google+ or email him here.