Congratulations, Jennifer Hudson. No, not for that Academy Award sitting in your living room; for having an entire day nmed in your honor.
Chicago Mayor Richard Daley declared March 6 as "Jennifer Hudson Day" across the native city of this former American Idol star. According to the mayor, Hudson's journey to fame and stardom serves as an inspiration and positive encouragement for anyone who has a dream.
During her inclusion on American Idol, Hudson struggled to gain popularity. However, she still finished in seventh place overall during Season Three.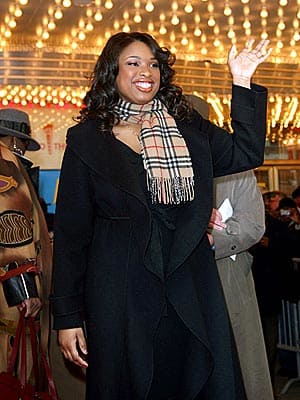 Moreover, she also acquired numerous awards from award giving bodies such as the Satellite Awards, National Board of Review, New York Film Critics Circle, Hollywood Life Awards, Southeastern Film Critics Association Awards, Washington, DC Film Critics Association, African-American Film Critics Association, The National Society of Film Critics, Austin Film Critics Association, Broadcast Film Critics Awards, and Black Reel Awards.
Mayor Daley also stressed the importance of determination and perseverance, even if there may be a lot of barriers and challenges along the way, citing Hudson as an example. He told hundreds of fans:
"People told her `You can't.' And she said `I can.'"
In response to the mayor, Hudson said: "Not only can I do it, but you can do it, too."
Matt Richenthal is the Editor in Chief of TV Fanatic. Follow him on Twitter and on Google+.