Thursday night at the 24th Annual Paley Festival at the Directors Guild of America in West Hollywood, Simon Cowell took part in a panel discussion about American Idol at the Museum of Television & Radio.
He didn't exactly hold back his feelings about a pair of former contestants.
Regarding Taylor Hicks, who won season 5's competition:
"They (Paula Abdul and Randy Jackson) loved him. I couldn't stand him. I didn't get it," Cowell snapped, adding that "at the end of the day you have to find a bona fide recording artist. Just because you win the show doesn't mean you will sell a lot of records. Chris (Daughtry) is the one who sold the albums, not Taylor."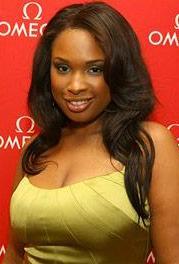 The man does speak the truth, as much as it might pain Taylor fans to hear. Meanwhile,
Jennifer Hudson
was not excused from criticism, either.
Cowell commented on Hudson saying American Idol was a "stepping stone" for her.
"Stepping stone? It was her big opportunity to become noticed and she got noticed and she got Dreamgirls," Simon said, noting that other past contestants "deliberately turn against the show that made them successful. The reason (people) come on the show is because all the doors had been slammed in their face."
What do you guys think of Cowell's comments?
Matt Richenthal is the Editor in Chief of TV Fanatic. Follow him on Twitter and on Google+.