The principal of the school where Amber Alchalabi teaches fourth grade has been demoted for allowing her to appear on The Bachelor.
Amber is one of the final four women remaining, along with Tessa Horst, Bevin Powers and Danielle Imwalle.
Her principal, Tammie Carpenter, "will be reassigned to another campus and demoted" to assistant principal, the Houston Chronicle reports.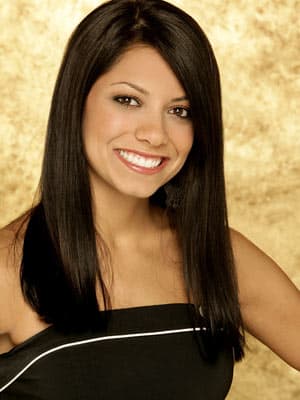 Amber Alchalabi will not be disciplined.
"The decision has angered many parents who support Principal Tammie Carpenter, saying she did nothing wrong in allowing Amber Alchalabi to miss 22 class days to tape the show," the Chronicle reports.
School officials said 10 of the missed days were unpaid.
Two vocal parents said earlier they were "lied to" about Amber's appearance on The Bachelor; Lesley White and Raquel Flores have kids in Amber's class.
According to the Chronicle:
"The district's decision to discipline Carpenter comes after school officials received at least two dozen messages in the past two weeks supporting her and the teacher."
Who would have guessed this would cause such a scene? One thing's for sure, though - Andy Baldwin is still hot for this teacher.
Matt Richenthal is the Editor in Chief of TV Fanatic. Follow him on Twitter and on Google+.