For those of you tired of all the off-season drama (we think that's just about everyone) and are looking forward to the upcoming Season 4 premiere, "A Change Is Gonna Come," here's a brief summation of the spoilers we've come across.
We can't vouch for their authenticity, except for part of the June 18 report which has since been proven true, but here are some of Grey's Anatomy spoilers we've read and where we've read them.
July 11: Two new interns will be introduced in the season premiere (three if you include Lexie Grey). And they'll have their hands full when a three-car accident sends multiple casualties pouring into Seattle Grace.
Source: TV Guide
July 6: Expect changes to occur in the season premiere as the title is "A Change Is Gonna Come." The premiere will see new interns enter the medical world. One, who is supposed to be named Thomson, helps deliver a baby on the interns' first day on the job. Grey's Anatomy episodes would not be the same without a wacky case, in this case, a young boy bringing his bleeding female raccoon pet to the hospital in the hope a doctor will save her.
Source: TV Squad
July 2: Clara, with her two young children, discuss the status of her husband Henry with one of the doctors. Henry has suffered extremely traumatic injuries during a car accident. The doctor says that the only thing holding Henry's head to his body is skin and muscle and that he will surely died very soon, even with surgery. Some of the doctors try to deal with new, stressed out interns. One of the interns will help deliver a baby.
Source: SpoilerFix.com
July 1: George and Callie's relationship is proving to be quite a difficult puzzle for Shonda Rhimes, who is fully aware of the fan backlash over last season's George and Izzie hookup and has been doing quite a few rewrites.
Source: E!Online
June 18: Executives tied to the show say the Season Four plan is to add several cast members, including a fresh-faced, new intern in Lexie Grey (Chyler Leigh). They are also seeking a new recurring male character to compete with Patrick Dempsey's Dr. McDreamy.
Source: AOL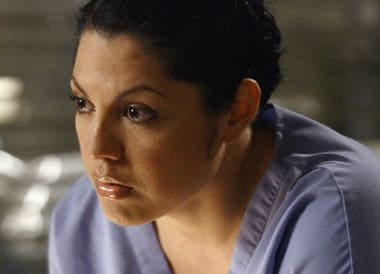 Steve Marsi is the Managing Editor of TV Fanatic. Follow him on Google+ or email him here.