With a wedding to plan and a new prime time series waiting in the wings, Kate Walsh sure is one busy lady. Us Weekly spoke with Walsh about leaving the scandalous halls of Seattle Grace for her own Private Practice this fall...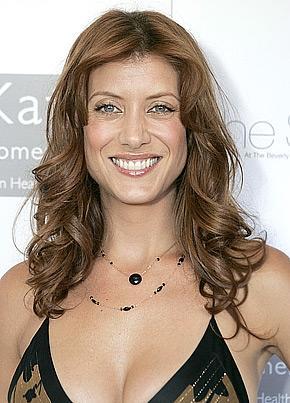 Us: Was it difficult to leave Grey's Anatomy?
Kate Walsh: It was. But at the same time, it's such an amazing opportunity. I definitely miss my pals, but I see them socially. And I'm so excited that Grey's got nominated for an Emmy again this year... it's just amazing. But it felt like a natural time for Addison to move on. What else could she do at Seattle Grace, really?
Us: How will Private Practice differ from Grey's Anatomy?
Kate Walsh: There is the same recipe of comedy and drama in the show. But there is more humor. The thing about Addison is that she's off balance. A fish out of water. There's humor in seeing someone taken out of their environment and dropped in a place even the most professional woman freak out a little.
Us: Are you still in touch with Grey's Anatomy cast members?
Kate Walsh: I just saw them. Sara Ramirez, Katie [Katherine Heigl] and Justin Chambers. We had a drink the other night to celebrate the Emmy nominations. It was great to see them.
Us: Any chance we'll see them in a guest spot on Private Practice?
Kate Walsh: I don't know. We haven't had any indication of that. I'm sure they'll do some kind of crossover at some point and have somebody visit. Right now, it's so new it's all about getting the show on the air and established, and getting people invested in these new characters.
Us: Did you take any vacation before you returned to work?
Kate Walsh: I did. I went all over. I was in Mexico. I was outside of Cancun on the Caribbean side. I went to London and Toronto for press. Napa. Bora Bora.
Us: Bora Bora! Did your fiance [Fox studio executive Alex Young] go with you?
Kate Walsh: Oh yes, he did! I did once go to a balmy island alone, and it was the biggest mistake ever. It's like, "What an amazing sunset, huh?" If you want to go somewhere alone, go to India and have an epiphany. But we had a great time.
Steve Marsi is the Managing Editor of TV Fanatic. Follow him on Google+ or email him here.