With less than a month to go until the series premiere, fans are starting to get more excited about Private Practice. Which is good to see.
There's more and more buzz about the Kate Walsh-driven Grey's Anatomy spin-off as well. Kristin Veitch of E! Online has some good dirt on a possible romance for Addison in her latest column.
We'll break up the story so you don't have to read it if you don't want to. Follow the jump for her Private Practice spoiler ...
Kristin writes: "In the fourth episode of the new Grey's Anatomy spinoff, Private Practice, Tim Daly's character, Dr. Pete Finch, shows up Addison (Kate Walsh) when he magically cures a patient of hers who was unable to have sex due to a medical condition. Chances are, Dr. Feelgood has a cure for what ails Addy's sex life as well. Look for a chemistry spike between those two characters right about then..."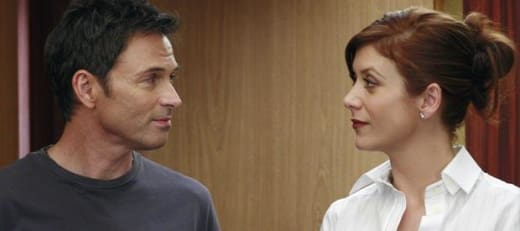 Hot! What do you think about this Private Practice spoiler / rumor?
Steve Marsi is the Managing Editor of TV Fanatic. Follow him on Google+ or email him here.