The man known as Dr. McDreamy may not know how to make a marriage last on Grey's Anatomy â€" but the man known as Patrick Dempsey sure does!
"Love, humor, communication. To me those are the bedrocks of a good relationship," the Versace-clad Dempsey, 42, said Monday at the New York City premiere of his wedding-themed romantic comedy, Made of Honor.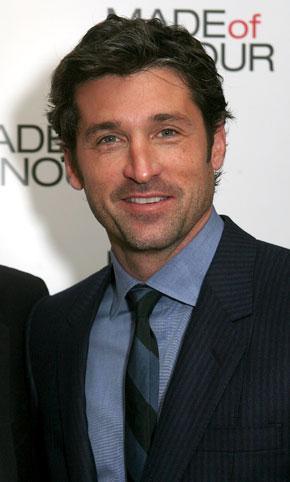 The Grey's Anatomy star plays a compulsive womanizer in the comedy, but says the Made of Honor character's "nothing like me at all â€" I'm married and have kids!"
Of his wife, Jillian Dempsey, the appreciative father-of-three said:
"She's immensely supportive. Without her, I wouldn't be here."
They have a six-year-old daughter and one-year-old twin sons.
So does Patrick Dempsey â€" who was recently featured in USA Today among other publications â€" have any funny memories from their 1999 nuptials?
"The photographers were drunk and never got a good picture!" he joked.
Steve Marsi is the Managing Editor of TV Fanatic. Follow him on Google+ or email him here.