Michelle Stafford (Phyllis, The Young and the Restless) has become involved with Project Cuddle, an organization that saves abandoned babies and reaches out to troubled pregnant women.
Below, she tells Soap Opera Weekly about her involvement with the charity.
Soap Opera Weekly: How did you get involved with Project Cuddle?
Michelle Stafford: I met Debbe at a party. We started talking, and I thought she was so phenomenal. She's really an extraordinary lady. She told this story about a young girl being afraid to tell people she was pregnant. She ended up killing her baby and putting it in a Dumpster. If that's going on in your life, [before you get to that point], you call Debbe, no questions asked. She'll place your child. It's all done aboveboard, and it's legal. She basically saves your baby for you.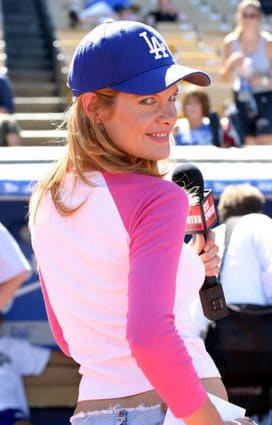 Weekly: When is Project Cuddle's next fund-raiser?
Stafford: There's one in November in New York. I'm going to try to make it. I always donate a tour of [the] Y&R [sets]. I'm actually working with Debbe to do an event to mix in soap opera. We don't do a lot of things as a community. Wouldn't it be cool to have a party at my house with all the women of daytime? I could get them up to speed about what Debbe does. Everybody could donate 100 bucks. That would be great!
Matt Richenthal is the Editor in Chief of TV Fanatic. Follow him on Twitter and on Google+.