One of Seattle Grace's finest may soon be kissing Jessica Stein.
Or something. According to Entertainment Weekly, actress Jennifer Westfeldt (of Kissing Jessica Stein and Notes from the Underbelly fame) is coming on board Grey's Anatomy.
She'll be featured in a multi-episode story arc later in Season Five.
Fortunately, having just added the amazing Melissa George as intern Sadie, the show isn't adding yet another doctor to its already crowded rotation of surgeons and their subordinates. Jennifer Westfeldt is only coming to Seattle Grace as a patient, according to reports.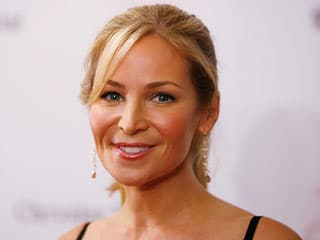 If history is any indication, she might fall in love with one of her docs. Then she may die, but why let that slow her down? She can always come back as a ghost later on.
Okay, just kidding. We have no idea if that's true at all, it was just a bad attempt at humor on our part. Either way, we're looking forward to seeing Jennifer on the show.
Steve Marsi is the Managing Editor of TV Fanatic. Follow him on Google+ or email him here.