This just in: Patrick Dempsey is really good looking!
How good looking? The Grey's Anatomy star has been named by AOL as the hottest primetime hunk... of all-time!
"There's always going to be somebody else who's going to come along and be the next handsome person," the actor said of the honor. "It's so subjective. And there are also a lot of people out there who aren't being recognized, maybe just because they're not on a hit show or something. So you have to kind of take it all with a grain of salt."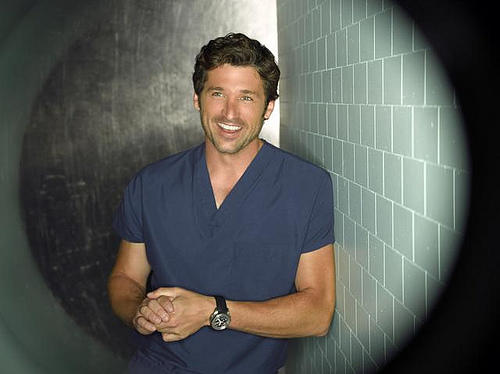 Think Dempsey deserved the honor? Here was his main competition, as we review the rest of the poll's top 10 hunks:

10. Tom Selleck
Shows: "Magnum P.I." (1980); "Friends" (1996-2000); "Las Vegas" (2007-08
9. Michael Vartan
Show: "Alias" (2001-06)
8. Mark Harmon
Shows: "St. Elsewhere" (1983-86); "Chicago Hope" (1996-2000); "NCIS" (2003-present)
7. Taylor Kitsch
Show: "Friday Night Lights" (2006-present)
6. John Stamos
Shows: "General Hospital" (1982-84); "Full House" (1987-95); "ER" (2005-present)
5. Tom Welling
Show: "Smallville" (2001-present)
4. Taye Diggs
Show: "Private Practice" (2007-present)
3. Josh Holloway
Show: "Lost" (2004-present)
2. George Clooney
Shows: "The Facts of Life" (1985-87); "Roseanne" (1988-91); "Sisters" (1993-94); "ER" (1994-2000)
Matt Richenthal is the Editor in Chief of TV Fanatic. Follow him on Twitter and on Google+.