Yes, House will sleep with Cuddy before this season is complete.
Before series creator would touch on that subject, however, he spoke to Entertainment Weekly about the show's unique March 23 episode.
In it, Mos Def will portray the Patient of the Week, one that suffers from a paralytic condition that cuts off one's ability to move and communicate. He'll only "speak" by blinking, as most of the episode will be shown through this character's point of view.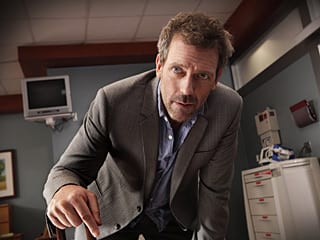 "Our doctors are told to keep his mind active," said Shore, "and they wind up saying things - personal things - that they might not normally say."
Might this lead to the aforementioned, much-anticipated hook-up between House and Cuddy? Possibly, Shore said.
"I really don't want to go into the particulars of [them hooking up] because we have found a really cool way to do it, and I don't want to spoil it. But I will confirm that we are taking things forward [with them]."
The episode "Locked In," starring Mos Def, airs in two weeks.
Matt Richenthal is the Editor in Chief of TV Fanatic. Follow him on Twitter and on Google+.