On the season finale of Desperate Housewives, Susan Mayer was involved in a near-death experience with her son.
Fortunately, former flame Mike came to Susan's rescue, as the pair shared a passionate embrace.
But is that all they shared? The spit swapping was followed by a wedding scene, in which Mike was tying the knot with a veiled bride. Was it Susan? Or was it Mike's fiancee, Katherine Mayfair?
Viewers won't need to wait long for the answer.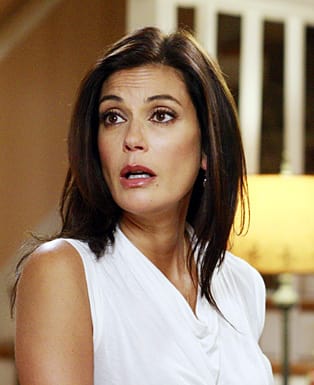 On the Desperate Housewives fall premiere, sources at Zap2It say there will be a wedding that features Susan, or at least the preparations for it. (No final word yet on whether or not "I do" is ever uttered.)
Of course, this could also be a flashback scene, not necessarily a sign that Susan walked down the aisle with Mike to close last season. Guess there's only one thing to do: Tune in. Find out.
Matt Richenthal is the Editor in Chief of TV Fanatic. Follow him on Twitter and on Google+.