Following a hilarious eighth season, which culminated in a perfect season finale, we were a bit apprehensive when NBC announced another season of Scrubs; one that will feature a slew of new characters.
But we're encouraged by the promotion of Eliza Coupe to series regular. Her intern character of Denise was hilarious this spring.
Who will join Denise, Dr. Cox and Dr. Turk as the main characters this season? NBC sent out a casting notice this week, as it seeks to fill the following key roles for the fall:
Lucy Tompkins: A 22-year-old first year medical student, quite attractive all-American girl, from a close-knit family of commercial fishermen.
Drew Suffin: A 30-year-old medical student, scruffy but attractive with sex appeal, and charisma. Similar to Bill Murray.
Cole McCallister: A 22-year-old medical student, very handsome, charming, conservative, confidently stupid, impeccably-dressed and very entitled. Annoys the heck out of Dr. Cox.
Creator Bill Lawrence has said he wants at least one major name to join the show. Does anyone come to mind for any of these roles?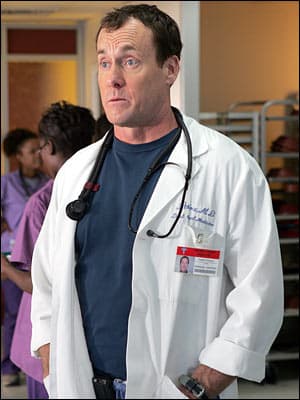 Dr. Cox will have a new set of students to scream out on season nine of Scrubs. We can't wait.
Matt Richenthal is the Editor in Chief of TV Fanatic. Follow him on Twitter and on Google+.