We can't claim to know what's going on in the heart of Ed Swiderski, the apparently shady invididual that won over Jillian Harris on The Bachelorette.
But we can now claim to have a much clearer idea of Ed's relationship with a pair of other women - while he was appearing on the show! - because a series of emails between himself, Lindsey Johnson and Bethany Steffen have been revealed.
Some dude named Reality Steve has posted every word of every exchange between Ed and these two women on his site. We've summed them up below:
Just a couple weeks prior to taping the show, Ed emailed Bethany Steffen and wrote he "would be doing the show for the wrong reasons," adding that he was not attracted to Jillian;

While taping The Bachelorette, Ed wrote to Lindsey "I'm going to molest you when I get home." Seriously!
As viewers know, Ed left the series, supposedly due to work. In Chicago, he slept with both women; neither was aware of the other's existence;
While in Chicago, Ed attended a wedding with Lindsey and then said he had to go to Texas for work (he actually went back on the show);
After Ed returned from taping the show - and proposing to Jillian, of course - he slept with Lindsey.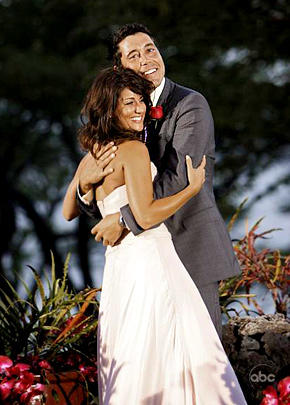 Ed is either The Man or a lying bastard, depending on your point of view.
And The Bachelorette is either a sham or the most engrossing, hilarious show on TV, depending on your point of view.
Matt Richenthal is the Editor in Chief of TV Fanatic. Follow him on Twitter and on Google+.