We mean no offense to Kathryn Joosten, who we loved on The West Wing and adore on Desperate Housewives.
But the following news sort of makes our stomach turn:
According to TV Guide Magazine, the 69-year old actress will be featured in her first sex scene as Mrs. McCluskey on the new season of Desperate Housewives.
"They had all these old-lady nighties hanging there," Joosten said of her trip to wardrobe prior to the taping of the scene. "I said, 'I'm not going to wear a nightie. We're supposed to be in bed getting it on!'"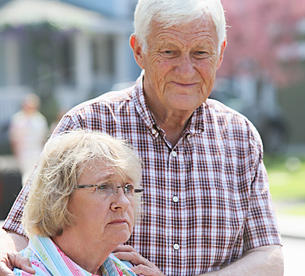 In the end, the actress basically won out: she was permitted to perform the take in only a skimpy flesh-colored body stocking. However, don't worry too much, viewers: the eldierly couple is shown postcoital.
"He's asleep and I'm looking at him," Kathryn said. "I convinced the director to let me do one take holding a cigarette, but I'm sure they won't use it."
Matt Richenthal is the Editor in Chief of TV Fanatic. Follow him on Twitter and on Google+.