Ian Somerhalder is a busy actor.
Well into the filming for the first season of The Vampire Diaries, the actor took a break this week to fly to Hawaii and reprise his role as Boone on Lost.
Asked about his character's future on the ABC hit, Somerhalder told Entertainment Weekly:
"The only thing I can say is that I'm going back for several episodes... I have a script that weighs like 200 pounds, but I don't really know what's happening."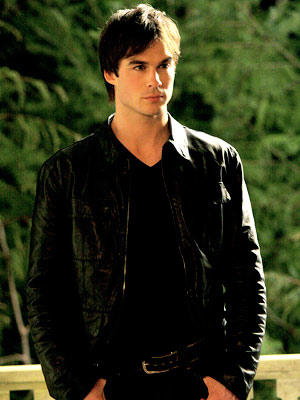 The actor added that he was excited to play a part on Lost's final season, but the schedule is far from relaxing.
"I wrapped [an episode of The Vampire Diaries] last night, I'll fly there, I'll work tomorrow, and then I'll fly straight back and then come straight back to work on The Vampire Diaries. So it's a 10-hour flight each way, and I'll be on the ground for 24 hours... But I wouldn't complain if you paid me."
Matt Richenthal is the Editor in Chief of TV Fanatic. Follow him on Twitter and on Google+.