The new season of Bones doesn't kick off until this Thursday.
But talk is already circulating about episodes later this year, such as the possible storylines for the show's 100th installment.
Now, star Emily Deschanel is talking very excitedly about the strong possibility that her sister will guest star this winter.
"I was emailing with her the other day [and] I know she's excited about it," Emily told TV Guide Magazine of sister Zooey, who is in high demand after this summer's surprise hit (500) Days of Summer. "So hopefully it will work out."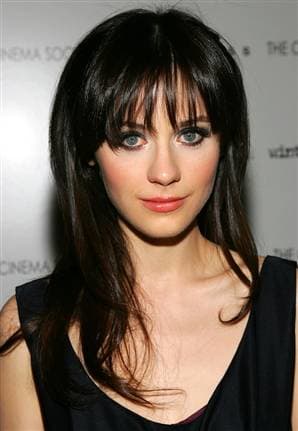 Bones creatir Hart Hanson aspired to book the younger Deschanel for Season five's tenth episode, a Christmas-themed episode that would feature a family reunion in numerous fashions.
"[Zooey] will play Brennan's closest blood relative, not counting her dad or her brother – one that she hasn't met before," Hanson said, though he was quick to clarify that nothing is confirmed yet.
Matt Richenthal is the Editor in Chief of TV Fanatic. Follow him on Twitter and on Google+.