Fans of The Young and the Restless still can't believe it:
Eric Braeden is out as Victor Newman.
In an interview with Entertainment Weekly, the veteran actor says failed contract negotiations resulted in a "rushed" storyline that gave Victor the boot from the show. He said:
"It was obviously meant to intimidate. It was obviously done with enormous forethought to coincide with the end of the 26-week cycle. Essentially that is what the business is doing now and has been doing for a while. And quite frankly, it's outrageous. When I sign a three-year deal, I'm obligated to fulfill that deal.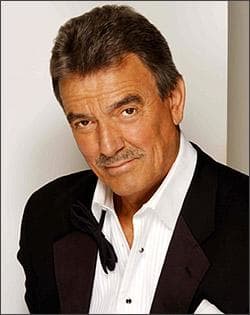 Will other actors soon be axed from the show? Read through a few The Young and the Restless spoilers for information.
The producers, however, can come to me after a half-year and say, "We've changed our minds." Where in the world of business does this kind of contract exist? Do I blame the people for wanting to squeeze as much out of us as they can? I do not. The question is, when do you squeeze too much?"
Braeden added that he doubted he's join another soap opera, but "never say never in this business."
Can you imagine him as anyone but Victor on The Young and the Restless?
Matt Richenthal is the Editor in Chief of TV Fanatic. Follow him on Twitter and on Google+.