For its final season, Lost is bringing back a number of key characters.
But it's also introducing a handful of new ones. Who will William Atherton portray on the series, for example? We have no idea. But the actor will be featured on a number of episodes.
The same can now be said for Sheila Kelley, as Michael Ausiello confirms she's nabbed a recurring role on Lost.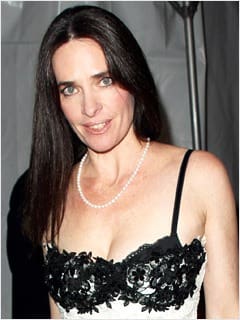 The actress - who has appeared on episodes of ER and The Sopranos, but is best known for her three-year arc as Gwen Taylor on L.A. Law - will take on the character of Kendall.
Previous casting notices described her as an "intellectual beauty with a sharp edge to her wit who is caught committing corporate espionage and has to lie her way out."
Any thoughts on how she might play into the larger Lost picture? When we hear "corporate espionage," it's hard not to think of Charles Widmore.
Matt Richenthal is the Editor in Chief of TV Fanatic. Follow him on Twitter and on Google+.