At this point, it's no major spoiler to reveal that a plane crashes on to Wisteria Lane on December 6.
But executive producer Marc Cherry has spilled more on this mid-season cliffhanger to TV Guide Magazine, saying the incident will claim the lives of three characters: one minor, one central and one major who's been on since season one.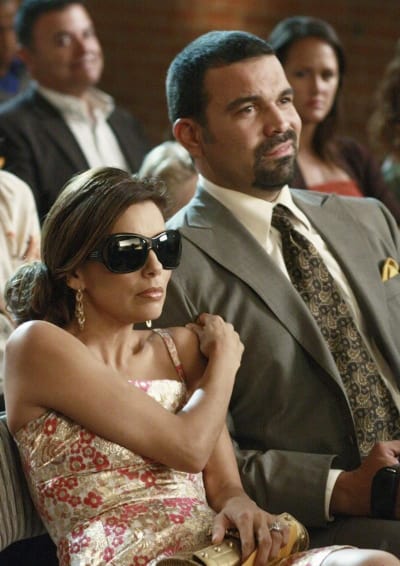 Clearly, we're most interested in the identity of the significant character. Might it be the man pictured above?
"The fans are going to be sad over this one, but it was a good time to end this character's story line.," Cherry said, who praised the fired actor for taking the news "with a lot of class."
"This person stood up at our table read and told everyone what a joy it was to be a part of the show."
That's great and all... but WHO IS IT? Chime in with your comments/thoughts/guesses now.
Matt Richenthal is the Editor in Chief of TV Fanatic. Follow him on Twitter and on Google+.