As previously reported, in a surprise move, Stephen Nichols will take over the role of Tucker McCall on The Young and the Restless.
He debuts next month, as the soap opera has chosen to replace William Russ and head in a new direction with the character. Nichols spoke to TV Guide Magazine about the switch, the character and his fondness for Russ...
On taking over a role:" I'm not going to watch the other guy and see what he did, and nobody at Y&R asked me to do that, but I will tell you this: William Russ is a prince. When I went to my dressing room for the first time I found a note he'd left for me on top of the television, telling me to have a great time in the role and hoping that everything goes well for me."
On the character: "Tucker is coming in to take away everybody's toys. I really like this guy. He did not come from money but rather he's a self-made success, a regular guy who can tend bar and shoot pool and talk shit with anybody. He's very unassuming in many ways."
On Tucker and Jill: "I just worked a little with Jess [Walton] today and it was very easy and open. She has sexual energy and so do I. All we have to do is play it up. It's going to work out fine."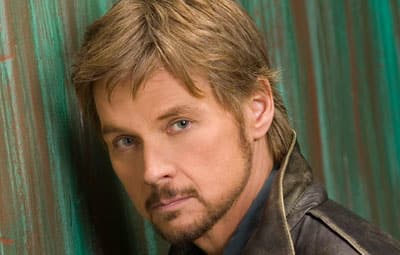 Matt Richenthal is the Editor in Chief of TV Fanatic. Follow him on Twitter and on Google+.