While fans of Supernatural needs to wait until mid-January for that show to return to The CW, they can tune in to TNT on January 4 and get their fill of Sam and Dean on a new network.
No, the popular drama hasn't moved. Instead, TNT has acquired the rights to this long-running it. It will begin to air reruns on the aforementioned date, starting with the pilot episode.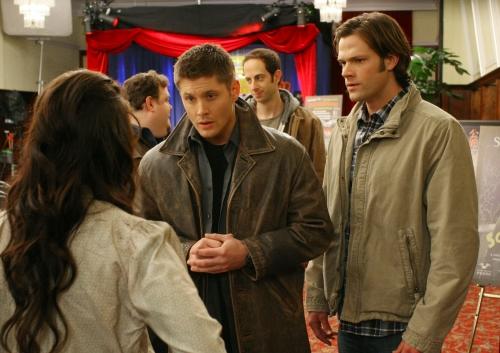 Moreover, viewers ought to set their DVR for Monday, February 15, as TNT airs a marathon of Supernatural favorites that day. In order, they will be:
9:00 a.m. - Tall Tales
10:00 a.m. - Hollywood Babylon
11:00 a.m. - Folsom Prison Blues
12:00 p.m. - Bad Day at Black Rock
1:00 p.m. - Mystery Spot
2:00 p.m. - Monster Movie
3:00 p.m. - Yellow Fever
4:00 p.m. - Criss Angel is a Douchebag
5:00 p.m. - After School Special
6:00 p.m. - Monster at the End of This Book
In other news at the network, Southland will premiere its second season on Tuesday, March 2.
Leading up to that debut, TNT will re-air all seven episodes of the show's first season, starting on January 12.
Matt Richenthal is the Editor in Chief of TV Fanatic. Follow him on Twitter and on Google+.