It was more dramatic than any series storyline in 2009: Eric Braeden almost left The Young and the Restless amidst a contract dispute.
But the veteran actor agreed to a compromise with the series and returns to drama this Friday, following an 11-week absence. He spoke about the ordeal, and about the vengence of his character, in an interview with TV Guide Magazine...
On Victor's return: He's salivating for revenge. Nothing explosive. He's angry and bitter but he's going to play it very cool, very Machiavellian. It all unfolds in a very delicious manner and I'm enjoying it enormously.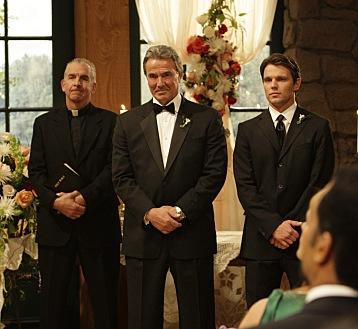 On uproar over his contract dispute: It really was something, wasn't it? And I have to say it had a little bit to do with my decision to come back. I'm a cynic at heart - I've been doing this Hollywood shit since 1962 and you learn a thing or two - but I was very touched by the response.
On castmates' reaction: We aren't very close on the set, and anyone who tells you otherwise is spreading a myth. The nature of the beast is that you do your scenes and you go back to your dressing room. Some people you get along with better than others, but in the end I don't give a damn, and in the end it doesn't make any difference. What's important - the only thing I care about - is what comes across on screen.
Matt Richenthal is the Editor in Chief of TV Fanatic. Follow him on Twitter and on Google+.