It's been an exhaustive wait for Supernatural fans, but that show finally returns with a new episode on Thursday.
Heading into the second half of season five, producer Sera Gamble spoke to TV Guide Magazine about what viewers have to look forward to over the next few months...
On the February 4 episode, Back to the Future 2: Sam and Dean go back to try to save their mom and dad - from a threat that also travels back in time from 2020 - Terminator style. If the baddie succeeds, Mary and John (pictured)  will be murdered - and Sam and Dean will never be born.
On the Valentine's Day episode: Sam and Dean are investigating a series of gory murder/suicides; all people who were desperately in love. They suspect the culprit may be the supernatural being who made the matches to begin with - a Cupid gone rogue. So they capture and interrogate him.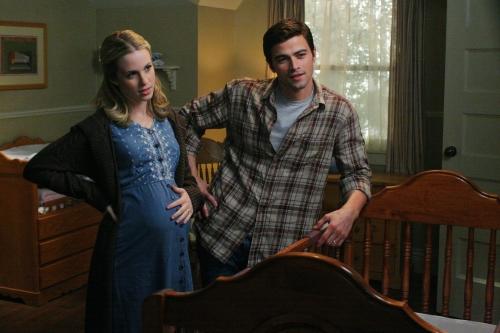 On advancement of the Apocalypse storyline: The Horsemen are active in upcoming episodes. You'll meet Famine, and find out some of what Death has been doing since Luciferraised him. Other upcoming episodes will also touch on events and creatures from the Book of Revelation.
On other spoilers: The search for God will soon yield a solid lead. The Archangel Michael will be introduced. We will answer the question, "What does Castiel act like when he's drunk off his ass?" And the brothers will go to Heaven.
Yes, Gamble confirms, actual Heaven.
Matt Richenthal is the Editor in Chief of TV Fanatic. Follow him on Twitter and on Google+.