Big Love Review: "Sins of the Father"
at . Comments
Big Love makes us feel as if we are on a speeding train that is going over 450 mph - without brakes. Only one thought keeps playing out in our minds:
How will this end? Only tragically, we imagine.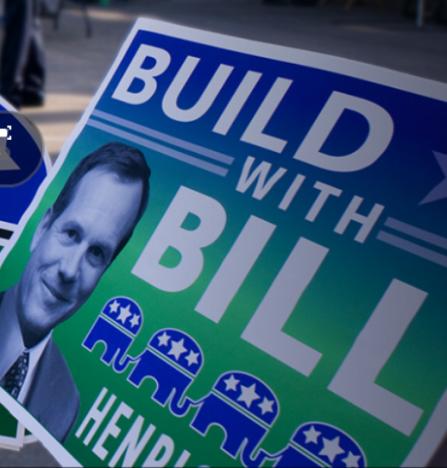 On "Sins of the Father," Bill's life is spinning out of control. Let's examine each aspect of Bill's world right now:
The Margene/Ben/Bill love triangle. Margene just wants to be forgiven, but once Barb finds out what really happened, it seems like it will be a long and bumpy road for her. As much as her actions were a bit over the top, we do feel sorry for her. She is the third wife and barely gets any attention anymore from Bill or any of her sister wives. The only person who has been there for her is Ben. We can see how emotions can become confusing. Ben and Bill's relationship almost look unrepairable. By the end of the episode, we feel Bill knows his actions were wrong, but it was a little too late. Ben has gone off with Lois.
Nicki and Bill's weird relationship. Isn't it ironic that Nicki gets in trouble for sneaking around and helping her father, but Bill is more than happy to have her working undercover for him in Colburn's campaign?  How can he forgive her so quickly for her obvious feelings she had for her boss last season?
What does Marylin want from Bill now? Obviously she is very smart and keen on what Bill is doing. She figured out that he doesn't want her in his casino affairs, but what really is she after? We see her as the one person who will mess everything up for him. She is his ticking time bomb waiting to go off.
All of Bill's choices have lead him to where he is today. One would say he is selfishly choosing what is just best for him and not really thinking of his family. The end scene where he is being carried away by his supporters shows that his nomination is the most important thing in his life right now. 
Some would say we are being foolish into thinking Bill isn't a megalomaniac. But, if you've been a TV fanatic for Big Love like us, you would remember the good in him right from the very beginning. If the nomination pulls through as an actual win, it would be the miracle that he and his family needs. Having him be Senator would open the doors for his polygamist lifestyle. There would be no more need for their hiding ways - or so he hopes.
Until next week, here are a few of our favorite Big Love quotes from last night:
Barb: You just flirted your way into our marriage as a baby sitter and now you are a cradle robber.
Margene: F - you Barb. | permalink
Bill: I don't hate you - I just don't want to get into bed with you.
Marilyn: Well that's definitely not on the menu. | permalink
Bill: (to Nicki) In no small part thanks to you, you're my secret weapon. | permalink
Bill: This is do or die time the convention starts tomorrow. | permalink