Many Desperate Housewives fans still miss Nicollette Sheridan's Edie Britt.
But they won't need to for very much longer, executive producer Bob Daily sort of says.
In an interview with Zap2It this week, Daily says the show is searching for a new Edie-type character to stir things up on Wisteria Lane.
"We agree that [Edie] was a great person to have on The Lane," Daily said. "The sort of vixen troublemaker. That's a great person to have on a television show."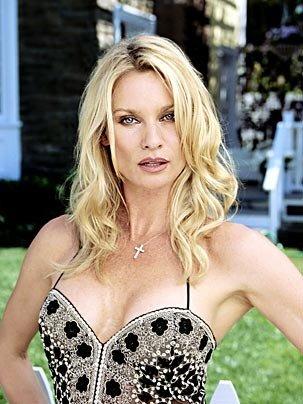 The producer says this new vixen would debut this season and possibly recur next year, if all goes well. But she wouldn't be an Edie clone.
"I think Nicollette was so great as that sort of blonde bombshell," Daily said. "I think we'd probably not go in that direction again just because we've had that."
Drea de Matto debuted this season on the show and hasn't made a great impression on viewers. Let's hope the series learns from its mistakes with her.
Matt Richenthal is the Editor in Chief of TV Fanatic. Follow him on Twitter and on Google+.