While Supernatural fans celebrate the renewal of this CW drama for a sixth season, their enthusiasm must be tempered:
Series creator Eric Kripke will not remain in charge of the show's episode-to-episode operations next year. As first reported by Entertainment Weekly, executive producer Sera Gamble will step into this role.
However: "Eric will be working very closely with Sera," said a source. "[He is] not abandoning the show."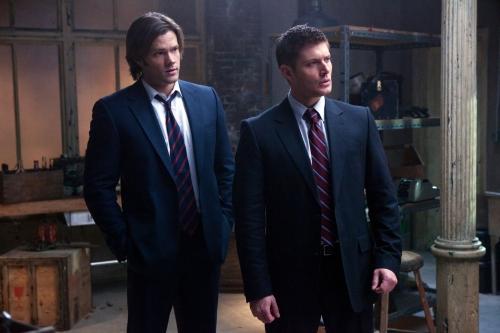 Supernatural returns with new episodes on March 25 - and with a new season in the fall of 2010.
In an August interview, Kripke seemed to forecast his reduced role on Supernatural. He said:
"I'm looking at this season as the [last] chapter in this particular story. That doesn't mean there can't be a new story. Buffy did it. The X-Files did it. You close a chapter on a big mythology storyline and then you begin a new one."
Such will be the case with Supernatural. We're excited to see what happens.
Matt Richenthal is the Editor in Chief of TV Fanatic. Follow him on Twitter and on Google+.